---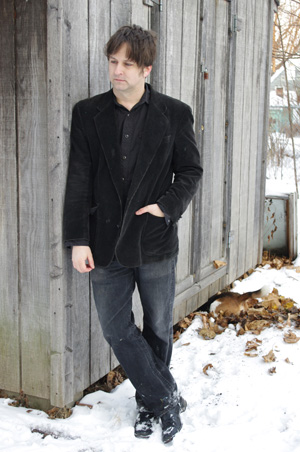 Ben Chasny
Top Albums
Jessika Kenney & Eyvind Kang:Aestuarium [Editions Mego/Ideologic Organ]: Polyphony is overrated. All you need is an incredibly beautiful voice singing with a majestically in tune viola, playing the same notes, melting into each other-- that can sustain you through a whole sitting. This is a reissue of a CD originally released in 2005 by two of the more higher minded musicians living in America today. Aestuarium is the most beautiful record I heard in 2011.
United Waters: Your First Ever River[Arbitrary Signs]: Brian from Mouthus goes solo with the densest pop record of the year. Maybe it doesn't sound so pop on first listen but dig in a little further. In fact, the titles of the songs themselves invite the act of digging-- "My Geology I-IV", "Platetectonics", etc. Listen to those drums. That is some straight up Tusk-era Mac rhythm going on. The only thing is the whole record sounds like it's gurgling and bubbling from a newly dug well in a lost valley.
Jakob Olausson: Morning & Sunrise [De Stijl]: Our loner psych-folk hero returns after the masterful Moonlight Farm record that was released a few years ago. It's the morning now and Jacob has had a little coffee. He's waking up with a few rockin' tracks. He still can't help drinking a whole bottle of Robo before he sits down to record, though. These are rural cough syrup jams where you feel stoned-to-the-bone just listening to them-- the kind of music that makes you wish you were in a hospital bed with a drip of codeine just so could properly get into the mood. There's something about the way Jakob constructs vocal melodies over a soup of melting instruments that blows everyone else out of the water. Total fist in the air positivity, if only you had the strength to raise your arm.
Kourosh Yaghmaei: Back From the Brink [Now-Again]: Heavy and soulful Iranian psych from the 70s. Insanely gorgeous booklet and 3 Lps of jams that range from piano tinged ethereal numbers to more electric guitar scorchers. KIller jams, killer 'stache.
William Tyler: Behold the Spirit [Tompkins Square]: This kid has the moves. The melodies are fluid, the compositions have energy, the playing is varied. This gives me hope for the future of acoustic guitar music. Go see him live if you have the chance. He's a top rate performer of the old school variety.
Originally from Pitchfork
---